Diposting pada: 6 September 2022, 03:07h.
Terakhir diperbarui pada: 6 September 2022, 03:08.
Operator Okada Manila yang dianggap sah mengatakan akan mengadakan rapat dewan besok, 7 September, dengan miliarder Jepang Kazuo Okada. Konvergensi ini akan menjadi pertemuan tatap muka pertama antara kedua belah pihak yang mengklaim sebagai operator yang sah dari resor terpadu di Kota Hiburan Manila.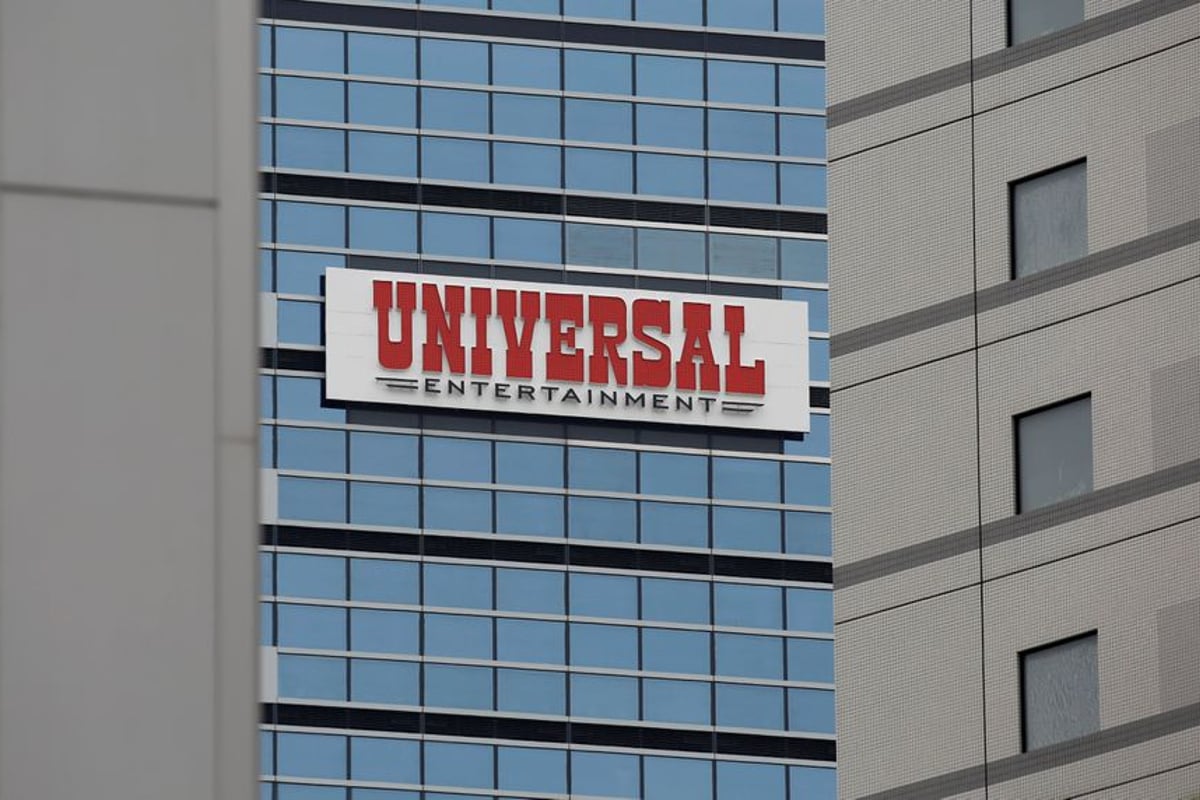 Kantor pusat Universal Entertainment Corporation di Tokyo. Konglomerat game Jepang mengatakan anak perusahaannya telah berhak mendapatkan kembali kendali atas Okada Manila di Filipina. (Gambar: Reuters)
Universal Entertainment Corporation mendapatkan kembali kendali atas operasi Okada Manila selama akhir pekan setelah Philippine Amusement and Gaming Corporation (PAGCOR) memerintahkan pengelolaan kasino dikembalikan ke Universal dan anak perusahaannya Tiger Resort, Leisure and Entertainment (TRLEI) dan Tiger Resort Asia Limited (TRAL) .
Kazuo telah berusaha untuk mengambil alih resor senama dan perusahaan yang ia dirikan setelah dipindahkan secara paksa pada tahun 2017 atas tuduhan penipuan dan penyalahgunaan dana perusahaan. Pada tanggal 31 Mei, sebuah kelompok yang dipimpin oleh Kazuo menyerbu kantor perusahaan di Okada Manila dan mengambil alih properti tersebut.
Kazuo mengklaim bahwa Perintah Status Quo Ante yang dikeluarkan oleh Mahkamah Agung Filipina yang memerintahkan TRLEI untuk mengembalikan komposisi ruang rapatnya ke pengaturan tahun 2017 memvalidasi tindakannya. Faksi pimpinan Kazuo kemudian menguasai TRLEI dan Okada Manila dari 1 Juni hingga akhir pekan lalu.
Mantan manajemen Okada Manila mencari jalan hukum setelah penggerebekan 31 Mei. Departemen Kehakiman Filipina menyimpulkan bahwa PAGCOR, regulator game komersial negara tersebut, harus memutuskan entitas mana yang merupakan operator yang sah dari Okada Manila.
Pejabat PAGCOR menganggap Universal dan TRLEI, yang terakhir sejak dikembalikan ke struktur sebelum 31 Mei, sebagai operator yang sah.
Dampak Peninjauan Universal
Universal menjelaskan dalam pemberitahuan investor bahwa TRLEI sedang menyelidiki dampak Okada Manila yang dijalankan oleh kelompok Kazuo selama tiga bulan terakhir.
Perusahaan mengatakan diyakini bahwa manajemen tidak sah mengambil uang tunai langsung dari kasino untuk membayar pekerja dan eksekutif, karena rekening perbankan resor dibekukan di tengah perselisihan intra-perusahaan. Laporan karyawan yang menolak untuk mengakui bahwa kelompok Kazuo diberhentikan di beberapa departemen juga sedang diselidiki.
Universal juga berpendapat bahwa anggota unit Kazuo secara ilegal mengambil materi rahasia dari lokasi resor kasino, data yang dipalsukan, dan dokumen bukti yang robek.
Dewan TRLEI menantikan dimulainya kembali normalitas di Okada Manila, dan menantikan partisipasi Tuan Kazuo Okada dalam rapat dewan yang dijadwalkan," kata rilis perusahaan.
Sementara Kazuo akan disambut kembali ke Okada Manila untuk rapat dewan besok, TRLEI mengatakan mantan anggota kelompoknya tidak. TRLEI mengatakan lima pejabat kunci yang mengambil alih pemerintahan dan kendali kasino melalui penggerebekan tidak diizinkan masuk ke properti. Mereka adalah Antonio "Tonyboy" Cojuangco, Dindo Espeleta, Maximo Modesto Joel Flores, Tetsuya Yokota, dan Hiroshi Kawamura.
Bisnis Normal Dipulihkan
Kembalinya manajemen Okada Manila akhir pekan lalu ke Universal/TRLEI dikatakan relatif damai dengan beberapa cegukan. Pejabat Universal mengatakan kelompok Kazuo untuk sementara menonaktifkan lift resor selama beberapa jam di tengah pengambilalihan.
Namun, Universal mengatakan operasi Okada Manila sejak itu telah stabil. Dan stabilitas adalah nama permainan yang bergerak maju.
"Dewan TRLEI menantikan normalitas di Okada Manila," pernyataan TRLEI menyimpulkan.